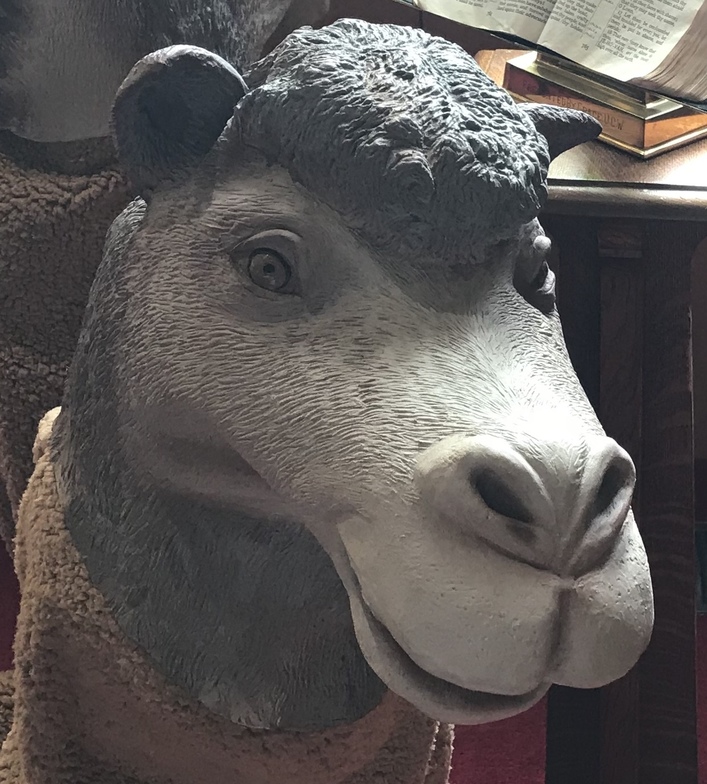 Notice: The contents of this blog post do not necessarily reflect the views of Rev. Thérèse Samuel, and this blog may or may not have been posted without her authorization.
Thornbury, March 27, 2020
People all around Grace United Thornbury who never thought they would do anything fancy on computers, are learning how to meet on Zoom. This camel interviewed new Zoom user Bonnie Hammond, an esteemed leader at Grace United Church. "If I can do it, anybody can do it," says Ms Hammond.
She admits that when the minister, Rev. Thérèse Samuel, invited her and the Church Board to a Zoom meeting, the first thing she thought was, "Oh boy! Here we go again." But then she reasoned, "I can do FaceBook, so I should be able to do Zoom." She admits that when she first tried and it wasn't working right off the bat, she did feel a little frustrated. But she emailed IT Support Guru Phyllis Fleming who referred her to Rev. Samuel. "And she got me set up."
Ms Hammond says, "Now it's easy. You just click on the link and you go through and there's nothing to it!"
Ms Hammond says she had not heard of Zoom before the Board Meeting, but now she has discovered that family members use Zoom for Rotary meetings, work and even her grandkids can use it.
Ms Hammond is now doing church work on Zoom, and hopes to use it to have family gatherings over the internet while the humans are practicing social distance.
It appears that Ms Hammond is leaping into other uncharted territory, as this is reportedly the first time she has ever been interviewed by a camel.
Anybody who wants to practice using Zoom, or to just see the faces of the Minister and other Grace friends can join Tea at Two with Thérèse, every Thursday. Email Rev. Samuel for the link to the meeting. She and Ms Fleming will also provide IT support if necessary. You will need to provide your own Tea.