Sunday, April 7, 2019 Next Date
10:30 - 11:30 am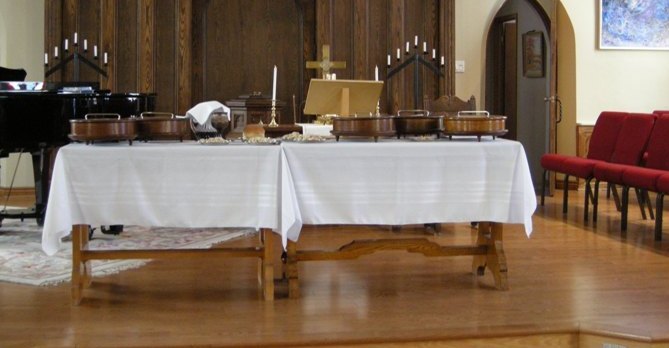 Grace celebrates Communion six to eight times a year, generally on the first Sunday of alternating months; and on Christmas Eve and Easter Sunday. There is always gluten-free bread available, and we serve grape juice.

All who wish to draw nearer to God through Jesus Christ are welcome to receive Communion.
On Communion Sundays during the school year, the children leave for their Grace-ful Moments lessons earlier than usual, and return to be with their families for Communion. Each child's caregiver can decide whether or not the child receives Communion.
For more information please contact Rev. Thérèse Samuel.